Tips for Making Friends About Campus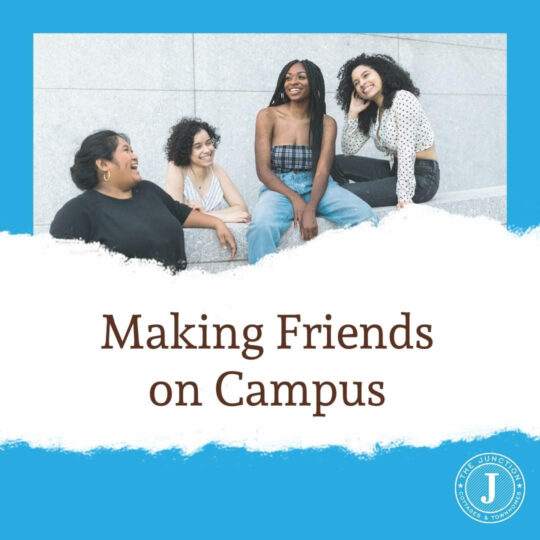 Moving to a new city is hard, always has been for people of every age. However, there quite arguably has never been a harder time to move and start college than now. The COVID-19 pandemic has changed everything and while there are now the vaccines and effective treatments working as bright lights at the end of the tunnel, precautions until the virus is completely wiped out are likely to stay in place.
So if you've been struggling with crafting a social life in these months, you aren't alone. Many are still feeling wary in these opening months. The following is a look at some timeless tips for making friends about campus:
1. Join One of TAMU's Intramural Sports
A lot of people believe you have to be really good to play sports in college. While that may be true for some highly competitive , collegiate-level sport teams, like TAMU's football team, that's not true for all of the sports available on campus. Welcome to the world of intramural sports.
Intramural sports are those sports that are organized by your college for purely recreational purposes. These aren't tied to scholarships and generally, anyone who wants to, can join. Although some very popular sports might do tryouts due to their own number limitations. Over 13,000 students at TAMU participate in one or more of the school's intramural sports.
Why do so many play in a sport that doesn't have scholarships attached? Because sports are fun and they are a fantastic way to get social and stay healthy and fit. In fact, you might argue there's never been a better time to join an intramural sport than now. Getting outside with sports also has the added benefit of improving your Vitamin D intake and improving your immune system.
2. Check Out the Greek Life
There are a lot of stereotypes about fraternities and sororities. Sure, there may be some truths behind those stereotypes but really Greek life has changed a lot in the last decade. Today's Greek chapters have become increasingly involved in community activities and a lot of the excessive drinking and partying has been reigned in. But what hasn't changed are the opportunities. Those graduating with a fraternity or sorority often do so with friends they've made for life.
Naturally, not all social activities are gone. Greek life is very involved and members can expect at least three events or meetings a week. So if you want to socialize but see committing to that much socialization with the same group as exhausting, then you probably won't be a good fit. However, if you are looking for an immediate friend group that can offer a full calendar of events… well, then consider rushing at the start of next semester.
3. Form a Study Group
A study group is always a good idea. A study group can help you better understand the material and make friends while doing so. Start by developing a good report with your classmates. Strike up a conversation and before the next test, plan a study date. If you're nervous about asking someone to hang out, a study date is a perfect proposition. It's something that's needed but it's also something that can lead to a more relaxed hangout situation.
Many people think of a study group as a one-class thing. But it doesn't have to be! In fact, the best study groups are those that transcend individual cases. If you're getting along with a certain study group, why not look to make that a more permanent thing? A long-term study group is a great way to foster stronger friendships with students interested in your major.
4. Make Friends With Other Junction Cottages & Townhomes Residents
Here at the Junction Cottages and Townhomes, we aren't just an apartment complex. Meaning, we don't just strive to give you a place to sleep and eat. Our goal at the Junction Cottages & Townhomes has always been to create a welcoming environment where students can socialize and enjoy the best college life has to offer. We do this by offering an incredible array of amenities.
When you rent an apartment room through us, you also get access to all of the amenities on our campus. This includes our 24-hour Clubhouse, Pool and Pool House, Fitness Center, Spin Room, Outdoor Cabanas and Grilling Stations, and Business Center ideal for studying sessions. All of these are fantastic places to chat and make friends with other residents. They also are great places to bring the new friends you meet at school.
Schedule Your Walk Through at Junction Today
Of course, the only way to really appreciate the great amenities at the Junction Cottages & Townhomes is to see it for yourself. Contact our team today to learn more about our apartments and amenities and to schedule a visit with us.